Camlytics use case: queue counting
One of the most popular use cases for Camlytics camera software is counting people waiting in queue in a video stream (webcam, ip cctv camera, nvr, files), especially near cashier desks. It can be a grocery store, mall - intelligent queue counting is useful everywhere.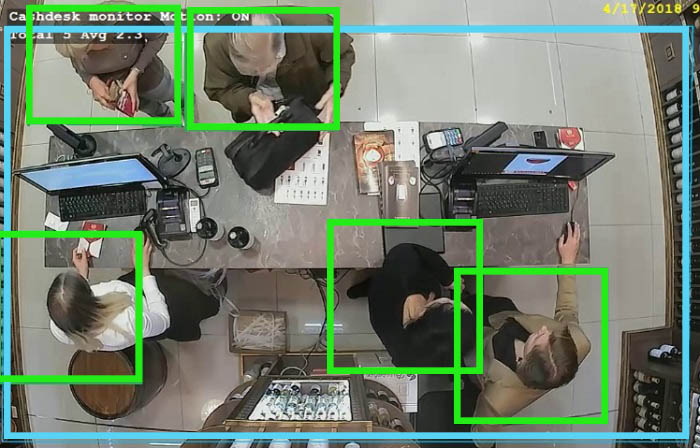 With this efficient feature you can monitor you cash desk employee activity, detect when empty cashier, know the average waiting time in line. You can even retrieve
zone lifetime histograms
based on the queue analytics events. To start queue counting, just select the Queue profile in the events
profiles settings
. All this makes a bunch of opportunities for your retail analytics solution, especially considering the possibility to integrate with all our
events API
.
Don't forget that you can run video analytics (people counting) on pre-recorded video files and folders and get huge batches of files processed unattended.
Also, check out our YouTube channel which has plenty of real-life video analysis demos.