Camlytics use case: car counter
One of the most popular use cases for Camlytics camera software is counting cars in a video stream (webcam, IP CCTV camera, NVR, files). Counting can be done for all kinds of vehicles - buses, motorcycles, wagons, trains and so on.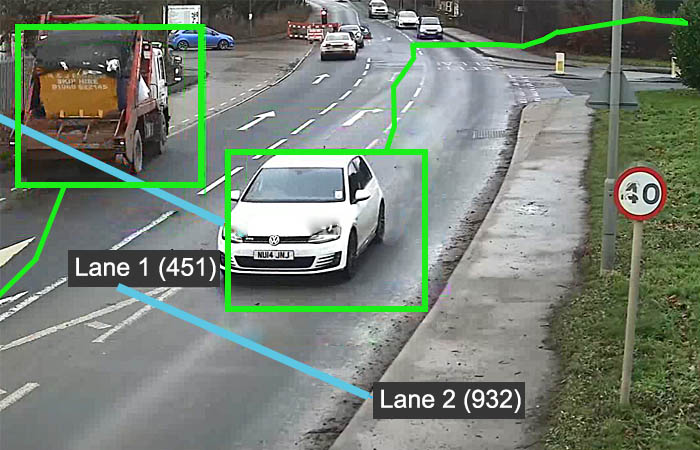 The best possible precision is achieved when the camera is installed so that the moving vehicles do not overlap each other and video analytics can segment the scene correctly. Proper camera calibration is still required. Below you can see the well-adjusted CCTV IP camera.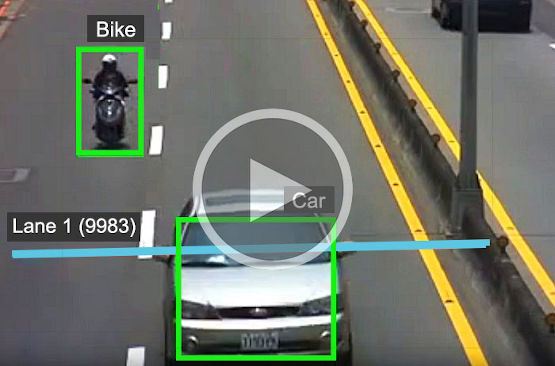 For the better precision you will have to play with analytics profiles - counting often works better with an "Overhead" profile even though the camera is not in overhead position - see the video demo:
Another great feature of Camlytics is the ability to distinguish between pedestrians and vehicles - every analytics event will have the Origin property which will help to define whether human or vehicle caused the event, for example crossed a line or entered a zone. After that, you can utilize that data in your reports to get a better understanding of analyzed scene.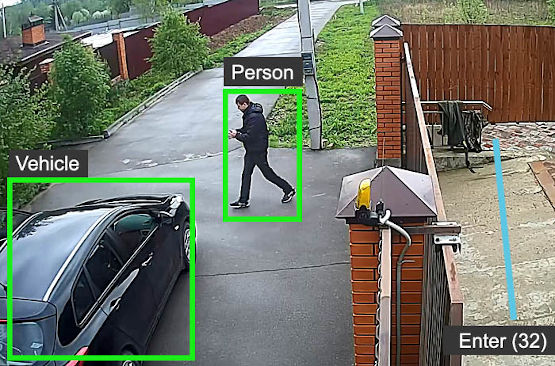 Don't forget that you can run video analytics (car/vehicle counting) on pre-recorded video files and folders and get huge batches of files processed unattended.
Also, check out our YouTube channel which has plenty of real-life video analysis demos.